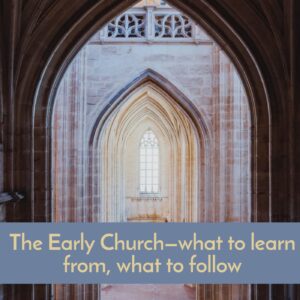 As we read Acts and the early letters of Paul, we see the people of the early church selling everything, constantly in worship, doing miracles. Does that mean we should do these things also?
The history of the early church is no doubt exciting, as they worked miracles, held everything in common and lived a life of continual worship.
However, a key question for us living today is which of their actions should we follow as a normative command for the church today—meaning we should keep doing it because they did it and what should we understand simply as a history of the birth of the church, something to learn from in principle, but not necessarily a practice to precisely follow?
That's what this podcast is about. Below you can listen and below that is a PDF of the notes.
To download a copy of the PDF of the notes, Click the following link: NOTES for The Early Church—what to learn from, what to follow