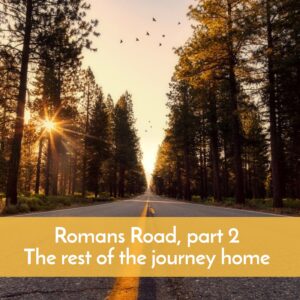 If you invited someone to your home for dinner and they stopped halfway there, what would you think? That they didn't care? Didn't really want to be with you?
Hi, I'm Yvon Prehn and Welcome to Bible 805!
In our podcast today we'll see how that is a little like what it is like if we accept Jesus to be our Savior, but then we quit God's plans for us only halfway to where He wants us to be.
Click the following link for a download of the PDF of the notes: NOTES Romans Road, part 2, the rest of the journey home