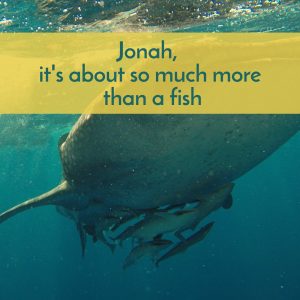 Most people have heard about the story of Jonah and the whale, but did you know that the book also answers some big questions about the Christian life?
Some of the questions Jonah answers include:
What about people who haven't heard the gospel if Jesus is the only way to God?
What is the consequence of sin in the life of a believer?
What do we do about bad people, or when people treat us badly? What does God expect from us as His people?
For answers to these questions and other scattered applications, let's look at Jonah because it's about so much more than a fish!
The notes are in this blog below the podcast link, but to download a PDF copy of the notes for this podcast, click the following link: NOTES on JONAH, about so much more than a fish!