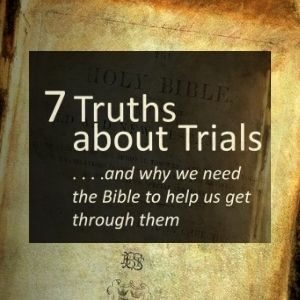 2020 has been an incredibly difficult year with the horrors of the Covid pandemic but every year of our earthly lives has its share of trials and challenges.
With that reality, how do we cope? How do we get through them?
The good news is that the Bible not only gives us comfort and strength to get through them, but when we view trials correctly from a Biblical viewpoint, we can grow spiritually from them.
This Bible805 Lesson will show you how.
Following is a podcast and link to a YouTub video on the topic. If you would like a PDF transcript, discussion questions, permission to download and use the video in your small groups or Bible classes, and more, sign up for the Bible805 Academy Click on the "View All Courses" link to go to the specifics about this lesson.