How can we please God? How can we know if we are doing enough in our Christian lives?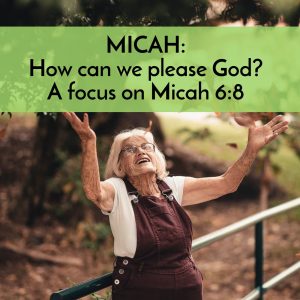 Fortunately, God doesn't play games with us and doesn't leave us guessing as to what he wants us to do. We'll talk about that today in our lesson.
We've been looking a lot at the history of what has happened to Israel and though that is important, what is even more important is how we apply the lessons we learn from history. The book of Micah gives us specific advice on how to do that. 
In particular, we'll drill down deeply into understanding and applying Micah 6:8 a verse many are familiar with that tells us that God wants us to: "Live justly, love mercy, and walk humbly with our God."
An online copy of the notes follows.