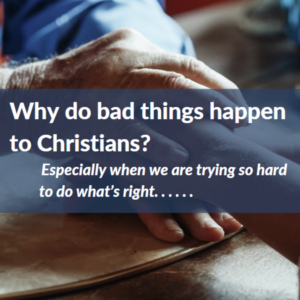 In our previous lesson on the Prophet Micah we talked about what God requires of us and His requirements are summarized in Micah 6:8 which tells us we are to "Do justice, Love mercy, and Walk humbly with our God."
But then the question comes up of WHY do bad things happen to us when we are trying so hard to be good, so we will take a little digression from our discussion of the prophets and explore some answers in our lesson today and look at why bad things happen to Christians, especially when we are trying so hard to do what it right.
In this study, we'll look at 7 positive things that can come out of trials.
Below are links to the podcast, video, and below them, notes for the lesson.