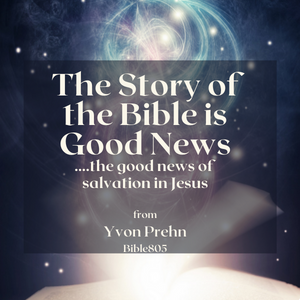 I did a similar podcast previously, but it is such an important topic (nothing more important than how to find salvation in Jesus) I wanted to redo, update it, and made a video to go along with it.
Here is the current intro to it:
We could all use some good news now…..
Pandemic, crazy weather, racial injustice, and political turmoil—wherever we turn, bad news fills our world.
But there is one place the news is good—and that's in the good news about Jesus. Many call this good news the gospel and that's what our lesson is all about.
Following is the podcast, link to a video on it and below that the notes/transcript for it: