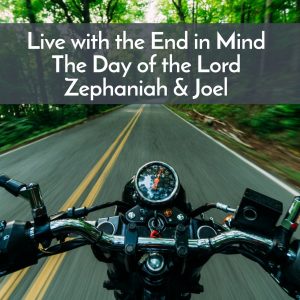 The bestselling book The Seven Habits of Highly Effective People totally revolutionized the lives of millions of people and one of the habits Steven Covey, the author, talked about is a great summary of our podcast today.
The habit I'm talking about is Habit #2—Begin With the End in Mind
Join me as we look at the challenge of how to Begin with the End in Mind in the books of Zephaniah and Joel in our podcast today.
Here are the websites that have additional information on the Day of the Lord:
https://www.gotquestions.org/day-of-the-Lord.html
https://bible.knowing-jesus.com/topics/Day-Of-The-Lord
https://www.biblestudytools.com/dictionaries/bakers-evangelical-dictionary/the-day-of-the-lord-god-christ.html
Below is a PDF of the notes and following it the entire notes.
Click the following link to download a PDF of the notes:  NOTES for Zephaniah & Joel