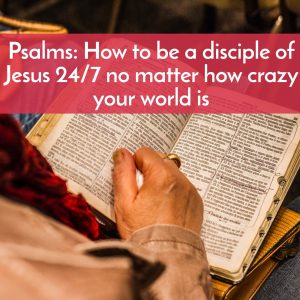 What does it mean to be a disciple of Jesus 24/7?
Is it just following the rules? In a previous study, we looked at where Jesus told his disciples that they can show they loved him by keeping his commands.
But we know You can outwardly keep whatever the socially accepted commandments are and still be a rotten person, a long way from being described as a disciple of Jesus.
And though we don't usually think of Psalms as a book on discipleship, we'll find it has a lot to teach us in this podcast.
Below the podcast, you can download or read the notes for it.
To download a PDF of the notes, click on the link here: Notes on Psalms and how to be a disciple 24 7