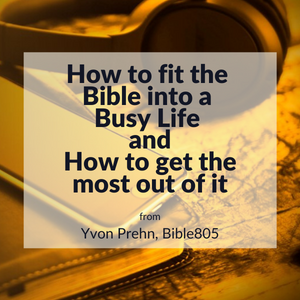 Most Christians want to read their Bibles and feel they should but it's a big book and often people don't know where to start.
The podcast and video here will give you an EASY way to do it and encourage you for WHY you should do it. There is a copy of the notes below the video.
In addition, I have a free downloadable eBook, that will help motivate you and/or your church, small group, or Sunday School class to read through the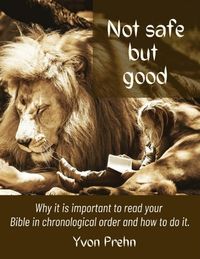 Bible in the coming year in Chronological, historical order. In addition, the download has printable schedules in both dated and undated formats, plus blank journal pages to record your readings at the back of the book.
Click on the link or the image to the right following to download the book: Not Safe but Good by Yvon Prehn
You may make as many copies as you want to share the eBook or schedules included in it with people in your churches, small groups, or whatever.
Below is the podcast on this topic, the related video and notes
Below is a motivational video that you can share however you want to: