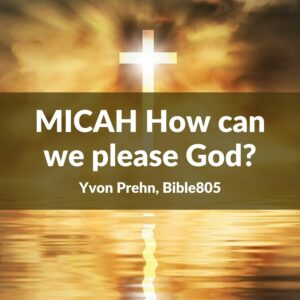 What does God want us to do, and how are we supposed to live in a way that is pleasing to Him? Is it for us to do big, extravagant actions to demonstrate our faith?
Or are small acts of devotion what God requires?
This week, we'll look at what God says is the way of life that pleases Him in our lesson from the Prophet Micah.
I trust you'll find the message encouraging as God's demands are not difficult or unreasonable. He simply wants us to act as He does with His people, with justice, mercy, kindness, and humility. And yes, our God is humble and demonstrated that in the ultimate act of humility when Jesus, "who was in very nature God, humbled Himself, became human and died on the cross."
Below are the podcast, video, and notes on it.