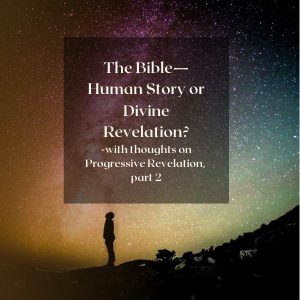 Is the Bible one story?
Or a collection of related, but sometimes contradictory stories?
Does it matter which one it is?
Today we are going to answer those questions in our lesson today by explaining what's called "progressive revelation," a big term with a simple meaning that's incredibly important for you to understand in determining if God is the ultimate Author of the Bible.
Below is a podcast of the topic, then a video, and then notes–but before them is a downloadable handout of the timeline of how long people lived in the Old Testament that shows the importance of oral transmission of the Biblical content. CLICK HERE or on the image to download it. CLICK on the podcast image to play it and the video image to go to it.
The notes are below the video image.