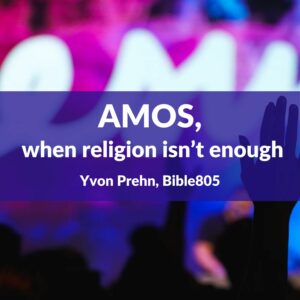 What kind of religion pleases God?
•         Is going to church enough?
•         Do we need to read our Bibles every day?
•         What about taking care of the less fortunate?
•         People asked the same questions when the prophet Amos lived, and we'll look at his answers in our lesson today.
Below is the podcast and video and below them are the notes/transcript of the lesson.
As promised in the lesson, for a list of organizations that fulfill the challenges of Amos and the commands of Matt. 25, click the following link: https://wp.me/pazrJD-qT