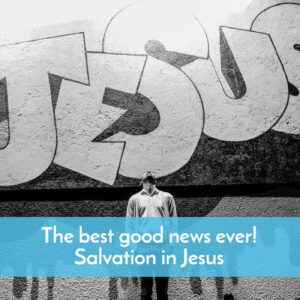 We could all use good news…..
Pandemic, crazy weather, racial injustice, and political turmoil—wherever we turn, bad news fills our world.
But there is one place the news is good—and that's in the good news about Jesus. Many call this good news the gospel and that's what our podcast is about today.
Hi, I'm Yvon Prehn and welcome to Bible 805!
Below is the podcast and below that are the notes from it.
Let's talk about Why the gospel is GOOD NEWS