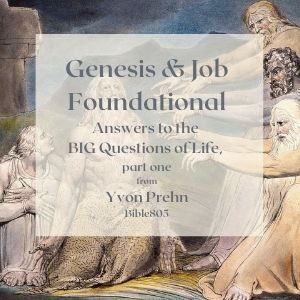 Where do you go for answers to the Big Questions in life?
Ones like where did we come from? What's my purpose?
What's the source of all that's wrong in our world?
Fortunately, God hasn't left us without answers and the answers to these questions and more are found in the books of Genesis and Job.
Below is the podcast and below that, the text of it.

Continue Reading