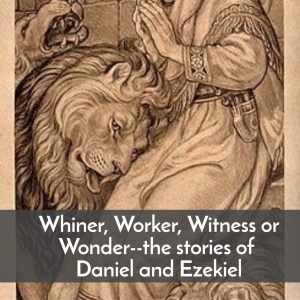 We know hard times will come
The question is, How do we respond? Two characters in the Old Testament, Ezekiel and Daniel, whose stories started when they were teenagers give us some encouraging examples.
In the midst of unimaginable challenges, we'll see how…..
They didn't whine; they faithfully worked; their lives became a witness; the wonder of God was then revealed to and through them.
Click on the link following to download a PDF of the lesson and below the notes are written out: NOTES for Ezekiel and Daniel