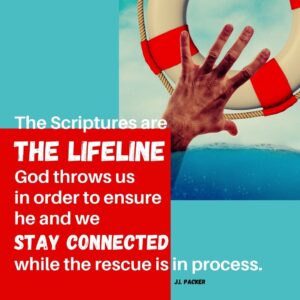 We'd think someone was incredibly foolish if they were drowning and they wouldn't grab hold of a lifeline that was within their grasp.
But we do the same thing when we ignore the Bible.
It is literally a lifeline to all that is good and true and that can be trusted.
Our world today is scary and sadly many respond with lies and bad behavior. We think we don't know where to turn, but we do.
We have the Bible and my goal on this site is to help you know it better and in more depth so that it becomes in reality, not just your lifeline when you feel you are drowning, but the anchor to every challenge in life and guide for living all of life.
Something new for you
Today is 9-8-2020 and I am still recovering from major surgery and moving much more slowly than I'd like. I want to redo the basic lessons here on Truth & History on why we can trust our Bible and have them available as downloadable PowerPoint lessons. In addition, I want to get going again on the weekly podcasts.
But that will take time.
As I work up to larger projects, while being bed-bound, I discovered Instagram in a new way and have been doing sayings and Bible verses, plus micro-blog commentary to go with them. I will be publishing these on Instagram every Tuesday and Thursday.
Check them out at www.Instagram.com/yvonprehn
If you find the short teachings on it useful, please tell your friends about it.
Please pray for me for strength, wisdom, and the ability to do all possible to help people learn God's Word, trust it, and live it as confident, at peace, disciples of Jesus.