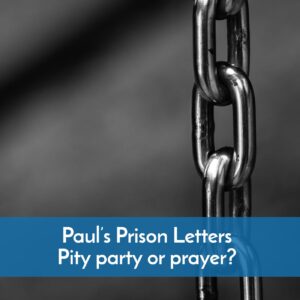 How do we act when bad things happen to us?
We always have a choice
    We can retaliate
    We can throw a pity party
    We can blame others
    Or we can trust God no matter what and try to respond in a way He wants us to
No one or no circumstance ever forces us to act in a way God doesn't want us to. In our podcast today we'll look at how the Apostle Paul responded in a very difficult situation.
Below the podcast is a copy of the notes.
CLICK the following link to go to a PDF of the notes: NOTES for PRISON LETTER and PRAYERSContinue Reading