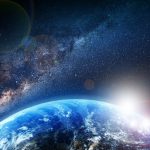 In these two books, we not only find the answers to the questions of why we are here and why there is suffering, but these books lay the foundation for the major themes of the rest of the Bible. Genesis is quoted over 200 times in the New Testament and understanding this book, its grounding in history, and its major themes will help you understand the rest of the Bible better.
Join us on Sunday morning at 10:30 in the Orchard Community Church Library, Ventura, CA or anytime through our PODCAST for a life-changing journey!
CLICK HERE if you need to download a schedule for reading or listening to the Bible.
This series will start January 6 and continue every Sunday. Podcasts and notes will be available on this site by Sunday afternoon.