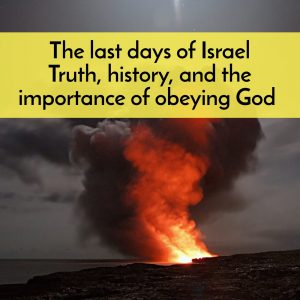 Does it matter if the stories in the Bible really happened? Isn't the important thing the spiritual truth taught in them?
It seems to be a common belief today that objective facts aren't nearly as important as how we feel about our spiritual beliefs, but as you'll learn today our Bible is based on historical realities and God cares very much about how we live our lives based on those realities.
To download the notes from this podcast, click on the following link: CLASS NOTES Fall of Israel
The complete notes are also below.