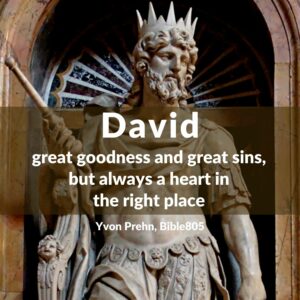 What does it mean when the Bible says…..
•       That David was a man after God's own heart?
•       Didn't he commit adultery and murder?
•       How can that be "after God's own heart?"
In today's lesson, we'll take an in-depth look at that statement and be challenged on how our hearts can be ones that please God as we look at…..
David, great goodness and great sins, but always a heart in the right place.
Below is the podcast, video, and notes on the lesson.