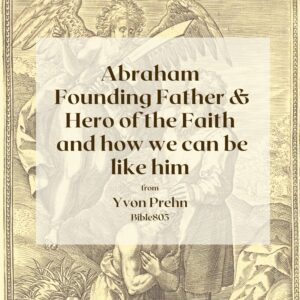 What makes someone great in God's eyes?
We're starting into the part of the Old Testament where we talk about
"heroes of the faith." What does that mean and does an ordinary person have any chance of pleasing God in that way?
Those are the questions we'll answer in today's lesson.
Plus the video has some FASCINATING material on the archeological discoveries in Ur, Abraham's home country.
Below are the podcast, video, and notes.